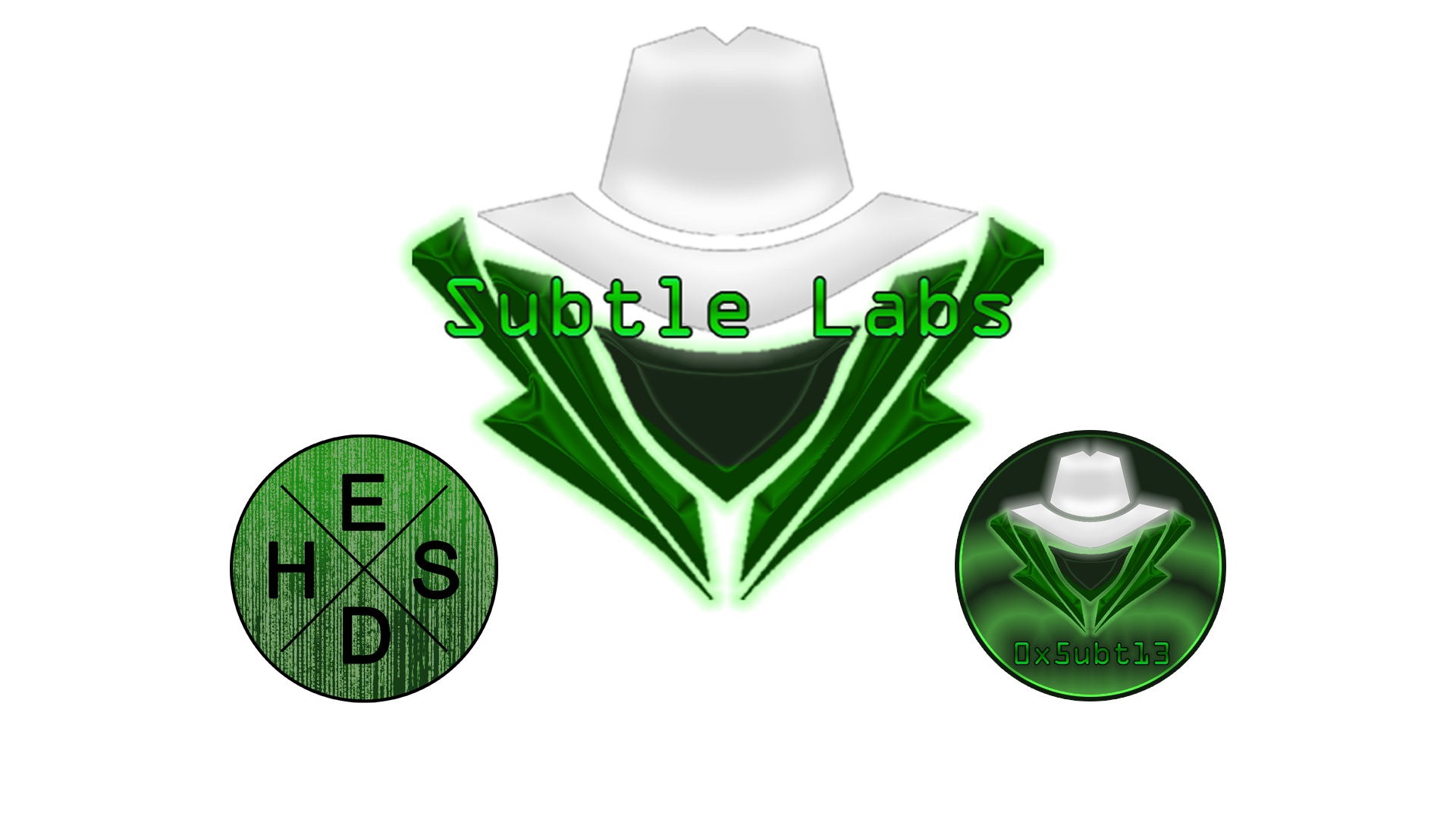 Welcome to Subtle Labs
We are a space dedicated to sharing knowledge related to Cybersecurity.
Available content
Write-Ups — Write-ups about solving CTFs and hacking vulnerable boxes.
Blog — A blog about interesting data breaches and general tips to keep your organisation safe.
Edinburgh Digital Help Solutions — Do you need help? Visit EDHS' site.
Some posts to start with:
See Write-Ups for more
List of all the posts by date
All — Find here all the content created to date.